These photos were taking during a stroll around "chocolate plaza" at Berlin's KaDeWe (Kaufhaus des Westens). It appears that some of Switzerland's finest (and most basic but still fabulous) chocolate products have made it to Berlin.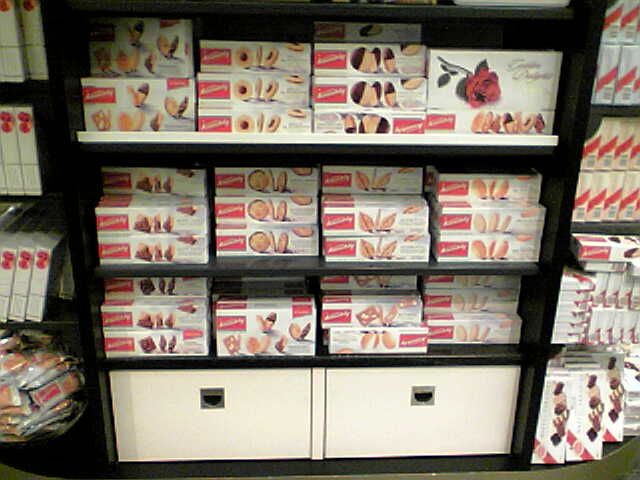 Kambly...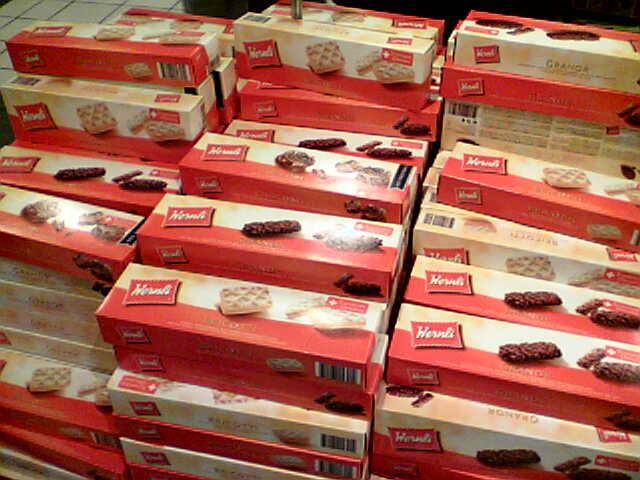 Wernli...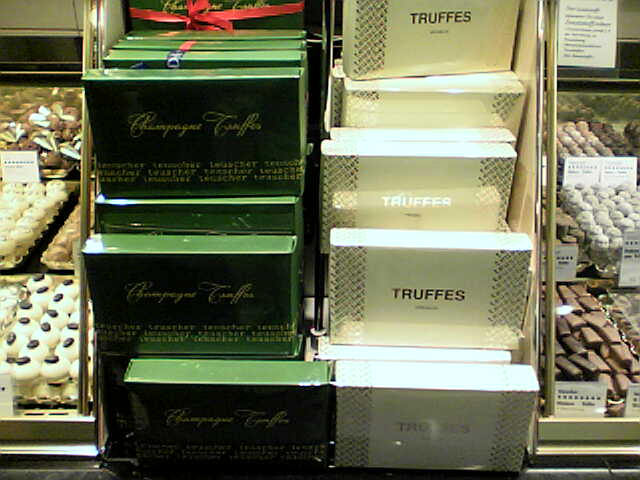 Teuscher...
Somewhere on Chocolate Plaza, there is plenty of Cailler chocolate variation. I think the basic Cailler milk chocolate is perhaps the best (industrially produced) chocolate there is. Of course KaDeWe has a huge selection of other chocolates as well.
As far as I can tell, only two major things are missing in Berlin, when it comes to Swiss Leckerli: Sprüngli's Luxemburgerli, and Toni Yogurt. Unfortunately, both represent major logistical challenges, if the companies don't decide to produce locally.